Comparative analysis of the load capacity of bearings from global producers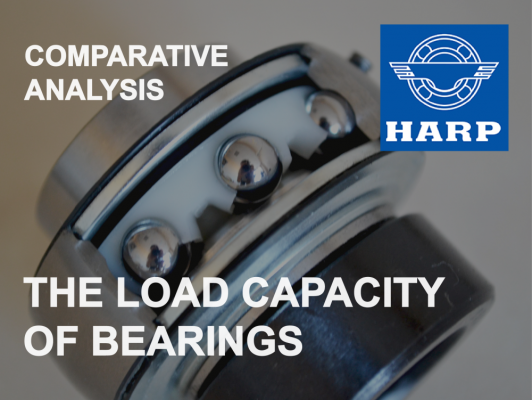 17.02.2022
Comparative analysis
Kharkiv Bearing Plant (HARP) presents a comparative analysis of the dynamic and static load capacity of ball bearings of its own production and bearings of well-known brands.
According to a table with the results, HARP bearings of the UC-series are not inferior to analogues of world brands in terms of load cap acity. Moreover, some types of bearings are distinguished with higher load capacity than bearings from well-known brands such as SKF, FKL, NSK.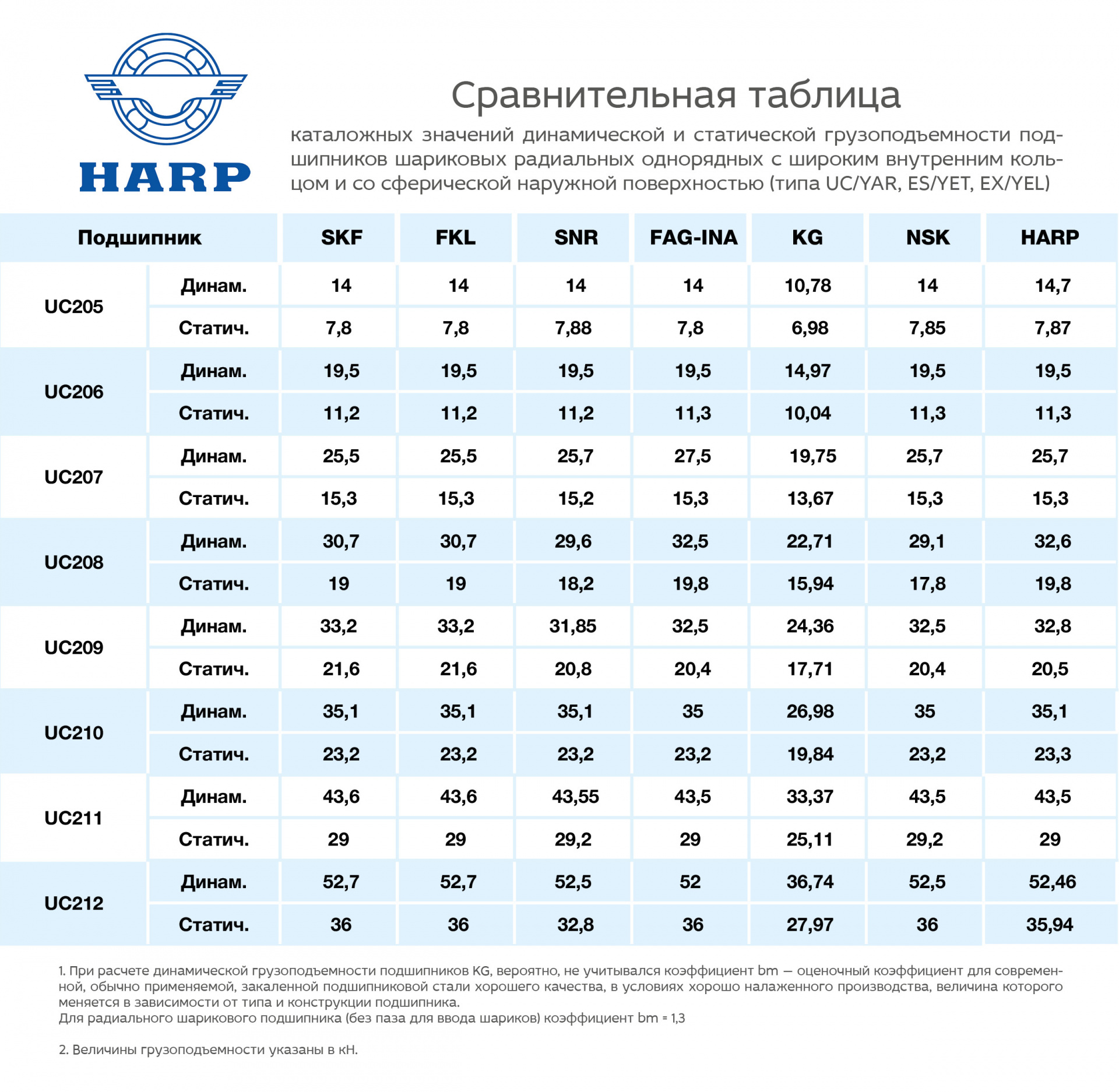 The increased load capacity provides the higher level of load perceived by the bearing in the assembly with no need to modify its design, which is especially important for operation in harsh conditions. HARP deep groove ball bearings are distinguished with an extended service life, which guarantees long-term and trouble-free operation of equipment, as well as reduces maintenance costs.
Thus, HARP bearings of the UC-series, filled with high-quality lubricant sufficient for the entire life cycle, is a cost-effective solution for agricultural machinery, confidently competing with the products of world leaders in the bearing industry. HARP components are reliable, productive, durable and profitable!
In addition, HARP AGRO bearings for agricultural machinery are produced with original X-SHIELD seals of increased tightness, which provide 100% protection from dust, dirt, water and abrasive particles, as well as additional protection from mechanical damage and allows the bearing to work effectively in extreme operating conditions of agricultural machinery.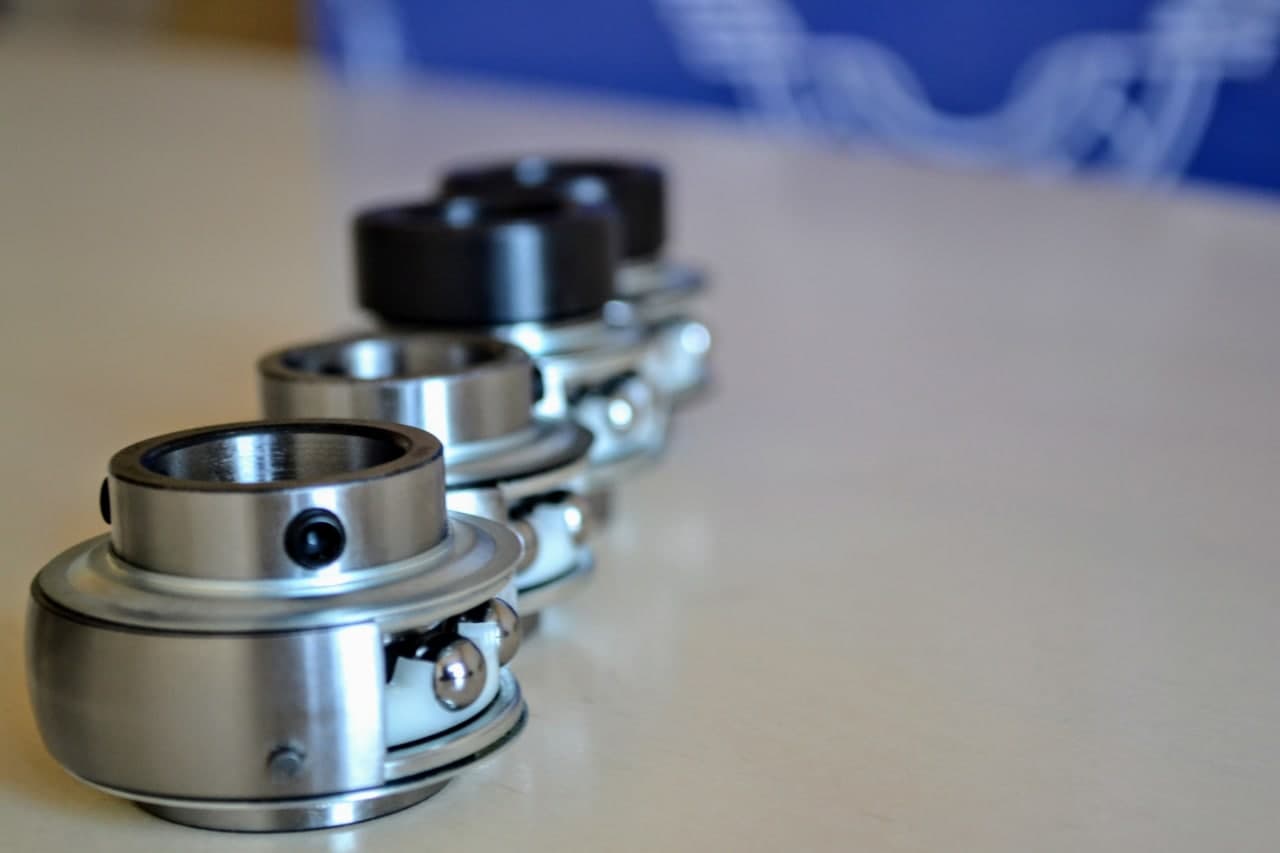 Reliability, load capacity and efficiency of bearings have been proven by practical experience and time. HARP components have received well-deserved trust from world manufacturers of agricultural machinery.
HARP – proven solutions for you!
JOIN US ON SOCIAL NETWORKS

HARP



UPEC Industrial Group



LOZOVA MACHINERY